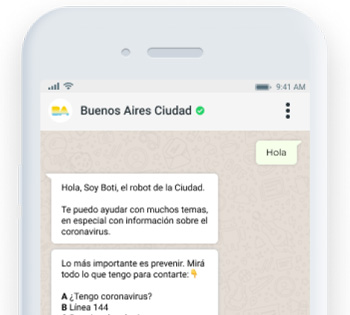 Boti is a customer service bot for the City of Buenos Aires, serving millions of users a month on a wide arrange of topics.
Boti is the customer service bot for the City of Buenos Aires. It can answer questions about core services like education, cultural events, health services and city services. You can see and pay your parking tickets, tax bills, get receipts, locate services on the web and talk to agents from the City's contact center, among other things.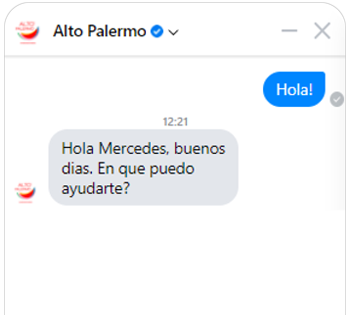 The bot for Alto Palermo joins a series of 15 other bots from IRSA. It is an essential part of the online to store traffic strategy.
The Alto Palermo and IRSA bots offer information about each shopping mall and their services. It can answer about which stores are in each mall, offers and discounts, products, schedules, services and more.

It also provides information about parking costs, location and access to the mall. It's integrated with WhatsApp, Instagram, Facebook, Twitter and all of its websites. The responses change by mall.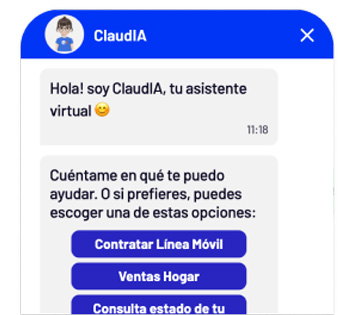 Entel, a large regional telecommunications company, uses bots for customer service and sales
Entel's bots are focused on customer service, transactional sales and customer acquisition. It can resolve FAQs, respond to credit and pricing requests using IT services, activate new phone lines, and much more. It can also sell incremental credit on prepaid plans, change active subscription plans and more.

Entel also operates a large live-chat operation on Botmaker with thousands of agents to offer hybrid customer service options.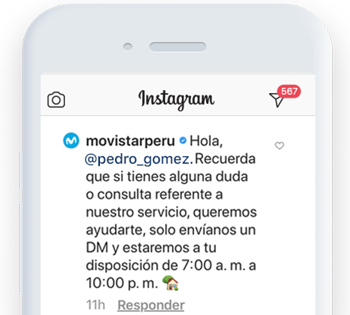 Add some automation to your comments on Instagram like Movistar Peru does.
No matter how many comments you get, now you can respond them all! Movistar Peru reads and responds most comments on IG using a bot, which also directs users to direct messaging for live chat with an agent.

Manage comments and engagements on your social networks with Botmaker.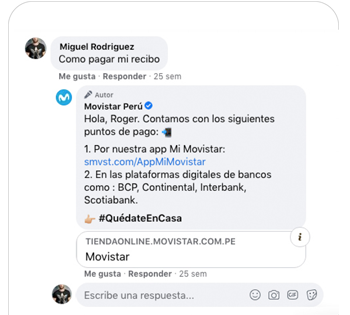 Automate your Facebook Page with comments on posts. See how Movistar is doing it.
Do you receive a lot of comments on each post? Is it hard to respond to all of them on time? Manage bots for your Facebook posts that can handle comments, direct conversations to Messenger and keep your users engaged.

Connect live agents and work productively with your team using bots for your social networks.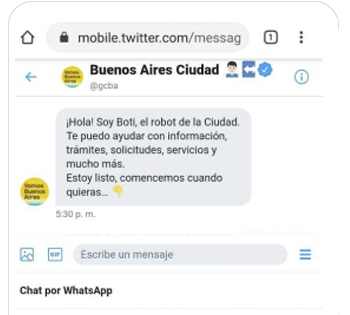 Automate your responses on Twitter like GCBA.
Automate comments on your Tweets using bots and live-chat agents. Manage all messaging from one central platform and respond in real time. Transfer conversations to Twitter DM for customer service and 1.1 conversations.

Boti manages a wide arrange of topics and Tweets with assistance from a bot.